Dan Dorrington, MD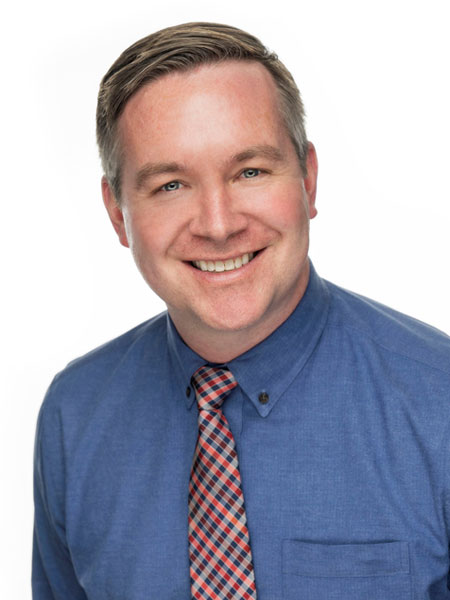 Dr. Daniel J. Dorrington is a charter member of Milestone Pediatrics, founded in 2022.
Before that he was part of Forest View Pediatrics, which he joined in 2005 after earning his Doctor of Medicine from The Medical College of Wisconsin and completing his residency at Children's Hospital of Wisconsin.
For several years, he also was a member of the Board of Directors of Children's Medical Group, where he also served on the Medical Executive Committee.
Certified by the American Board of Pediatrics, Dr. Dorrington maintains a special interest in health care management, newborn care, sports medicine and immunizations.
During the COVID-19 pandemic, he was a volunteer adviser to Wauwatosa's Christ King Catholic School on its vaccine and health-safety protocols committee.
Previously, he served as the physician lead for the Immunizations Committee for Children's Medical Group.
Dr. Dorrington not only has his own large family - with a wife and four active boys in elementary through high school - he was raised in a large clan in Greendale.
Dr. Dorrington initially contemplated a career as a teacher. But after seeing the positive impact his pediatrician-father, Dr. Arthur Dorrington, had on patients and families, he opted for medical school and eventually joined his dad at what was then his practice, Forest View Pediatrics.
While Dr. Dorrington's father is now retired, the values and professionalism he embodied in his decades-long career had a deep and lasting influence on his son and his service as a physician.
Dr. Dorrington and Milestone strive to provide exceptional care and a unique bond between families and their provider. He is proud of our outstanding team care from the physicians, nurses and all staff. He understands what a privilege it is to care for your family and looks forward to working together to keep your child happy and healthy.
When not in the office or on call, Dr. Dorrington is likely cheering on his favorite sports teams, especially the Marquette Golden Eagles and the Brewers, spending time with his wonderful family, taking in a round of golf or volunteering through his church community. (He also is proud that, on annual vacations up north with his wife's family, he is the only one who can properly clean a fish!)
Board Certification
American Board of Pediatrics
Education
Residency and Chief Residency: Children's Hospital of Wisconsin
Doctor of Medicine: The Medical College of Wisconsin
Bachelor of Science: Marquette University
Recognition
Milwaukee Magazine Top Doctors
Member of AOA, Medical Honor Society
Outstanding Preceptor of Pediatric Residents Award
Outstanding Voluntary Faculty, Children's Hospital of Wisconsin